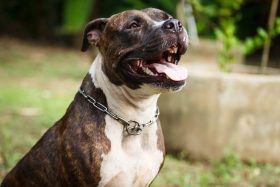 Nos préoccupations ont été entendues! Vendredi dernier, la Ville nous a confirmé que le Comité exécutif accorderait un délai supplémentaire aux propriétaires de chiens de type Pitbull qui ont récemment reçu un avis leur demandant de se départir de leur chien.
Quelque 600 citoyens ayant déjà payé leur demande de Permis spécial auront jusqu'au 21 décembre 2017 pour produire les documents manquants dans leur dossier. Une lettre explicative leur sera transmise dès aujourd'hui, par la Ville de Montréal.
L'Ombudsman de Montréal se réjouit de cette bonne nouvelle! Après analyse des nombreuses plaintes reçues, notre bureau est intervenu auprès du service responsable et du bureau du maire pour les inviter à faire preuve de souplesse : ils ont accueilli favorablement nos commentaires.
Il convient de rappeler que malgré ce sursis, les dispositions réglementaires applicables aux chiens de type Pitbull continuent de s'appliquer.
_______________
Our concerns have been heeded! Last Friday, our office received confirmation that Ville de Montréal Executive Committee would provide a grace period to approximately 600 Pitbull owners who had applied for a Special licence for Pitbull-type dogs but failed to produce all the required documents before the June 1 deadline. The City had recently forwarded a letter asking that they let go of their dog within the following four weeks. These owners will now have until December 21, 2017 to complete their application.
After thorough analysis of the many complaints forwarded to our office, we had raised some concerns with the Department in charge and the Mayor's office and invited them to more flexibility. They responded favourably. A City letter will be forwarded to these dog owners in the course of this week.
Keep in mind, however, that all the other provisions of the Bylaw still apply.